Simply put, a Contour Band refers to the Shadow Band that is specially designed to match the outline of your engagement ring. When it comes to designing style, the face of the band curves around the bottom side of your engagement ring and rest of the part remain straight. The best thing about Contour Bands is that it cannot only accentuate your finger but can also widen the range of style possibilities that can upgrade your engagement ring.
Furthermore, to maintain the shine and value of your contour wedding band, you need to be more particular about the cleaning & maintenance of your ring. With regards to this, today we are compiling few proven ways to clean and maintain your contour bands:
Tips to Clean Your Contour Bands?
If you want to keep your Band shiny and new, it is very important for you to give a regular cleaning to your band. How? For this, you need warm water and a dish soap solution. Make sure that the dish soap you are using should be free from harmful components like dye or perfume because these types of components can damage your ring or diamond or stone of your ring.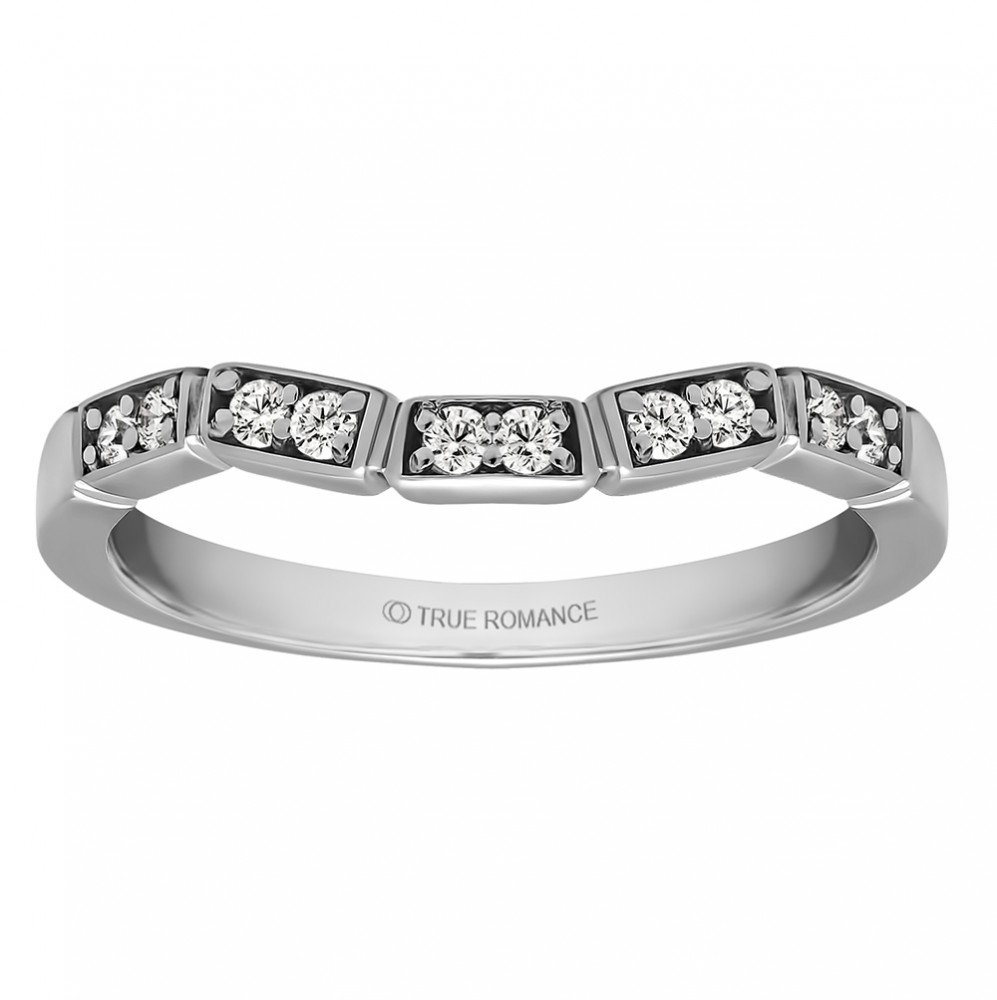 Now rinse your band under the solution of water and soap for 3-4 minutes to loosen all the dirt settle behind the shank. After this, scrub your ring gently with the help of soft bristle toothbrush and leave your ring in clean water for another 2 minutes. Finally, rinse your ring with clean & soft cloth and keep it in exposure to air for 4-5 minutes. Now safely store your contour band in a jewelry box and wear it carefully.
How to Polish Your Contour Band?
Polishing your contour band is not at all a tough nut to crack. All you need is a soft cotton cloth. To maintain the luster of your contour band, rub it gently with a clean soft cloth without scratching any part of your band. A scratch on the diamond or stone of your band can diminish the value of your band. Along with outer area, clean and polish the inside portion of the shank. In order to maintain the brilliance and uniqueness of your contour band, clean it at least one time in a month.
How to Maintain & Protect Your Contour Band?
Wedding bands like Contour Bands are very special for every woman because it is one of the most special pieces of jewelry that is interconnected with their emotions and sentiments. Thus, every woman wishes to keep their band in excellent condition. In order to achieve this, you need to be more careful, like don't wear your ring while doing home chaos or in the kitchen. Another thing that you should consider is, keep your ring away from the harsh chemicals like cosmetics. While getting ready for the party, make sure that first do your make up and then wear your jewelry. This will keep your jewelry away from the exposure of toxic substances.
These were the few proven ways that can for sure help you to clean, maintain, and protect your Contour Bands. These tips are in fact easy to follow and will not take the toll in your pocket.
Where to Shop For Contour Bands?
Contour Band has now become a preferred choice of couples. Especially, men found this band is the perfect way to symbolize their infinite love and the unbreakable bond to their lady love. Keeping this in mind, we at True Romance come up with the stunning collection of Diamond Contour Bands that can perfectly go with your sophisticated engagement rings.