Let it be any year or era, diamond rings will never go out of style for the elegant divas. It is elegant and beautiful. Diamond rings are on different occasions, let it be an engagement, wedding, or an anniversary, it never loses its charm. If you are looking for diamond wedding rings for couples for their special day, ensure you buy just the right one.
With changing trends, you will find different varieties of the best diamond bridal rings. It is so confusing to select just one from all those beautiful rings.
Here are a few essential points that will be beneficial for you when buying a diamond ring:
This is probably the most important thing you need to check in a diamond. The quality of the diamond is seen in its cut, clarity, color, and weight. This process makes an unpolished rough stone into the best quality jewelry.
Choose A Shape For The Stone
You can shape your diamond in any shape you want, heart, cushion, or even a princess cut. This would be quite challenging to
buy diamond engagement rings for men
, as they do not open up about their preference in the shape they want for their diamond.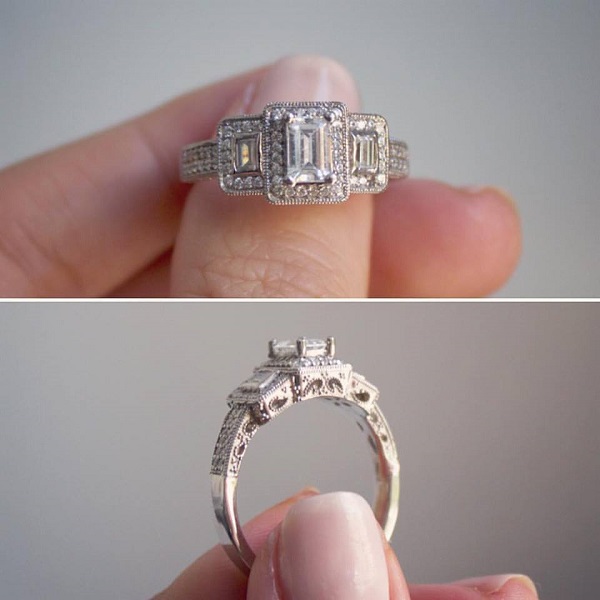 Before starting your expedition, plan a budget for buying a ring. It is important to prepare a budget and then go to a store or check out websites as this will help you narrow down your search. The different qualities of rings will divert you from your budget plan but must stay strong find the ring that you like and that suits your budget.
Women sure know their diamond well, when buying vintage diamond engagement rings for women in Englewood Cliffs, NJ. It is important that you get all your facts right about the ring. Ensure the diamond ring is GIA certified and it has detailed written information on the certificate specifying its dimensions.
After purchase, make sure you call your insurance company and get the ring insured. This is safety precaution in case the ring is lost or stolen.
Conclusion:
This surely is one of the toughest things to do, it is not just an investment but it is something that you and your partner will forever cherish. You can always find some special diamond anniversary rings on sale for your loved ones and surprise them. You do not have to wait for any special occasion to express your love for your partner.