Ring enhancers or guards are primarily meant to be worn with solitaire rings for protection and enhancement. However, they may also be used in place of conventional wedding bands.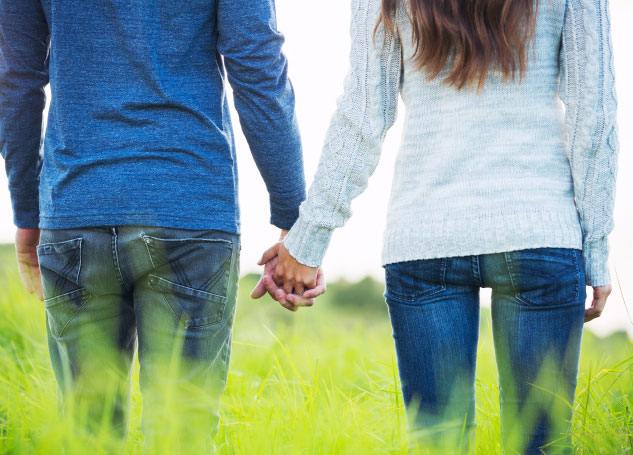 Ring guards are designed to blend in perfectly with otherwise standalone solitaire engagement rings. This makes them brilliant alternatives for plain wedding bands that may not complement the engagement ring and look a little out of place. Like
diamond ring wraps
, diamond ring guards are a type of ring enhancers. As the name suggests, they enhance engagement rings by adding more stones, providing support and emphasizing the charm. Ring guards usually sit below the solitaire ring while ring wraps
wrap
around it, providing support from both above and below. All types of enhancers hold the ring in place and prevent it from rolling over during sweaty, hot weather.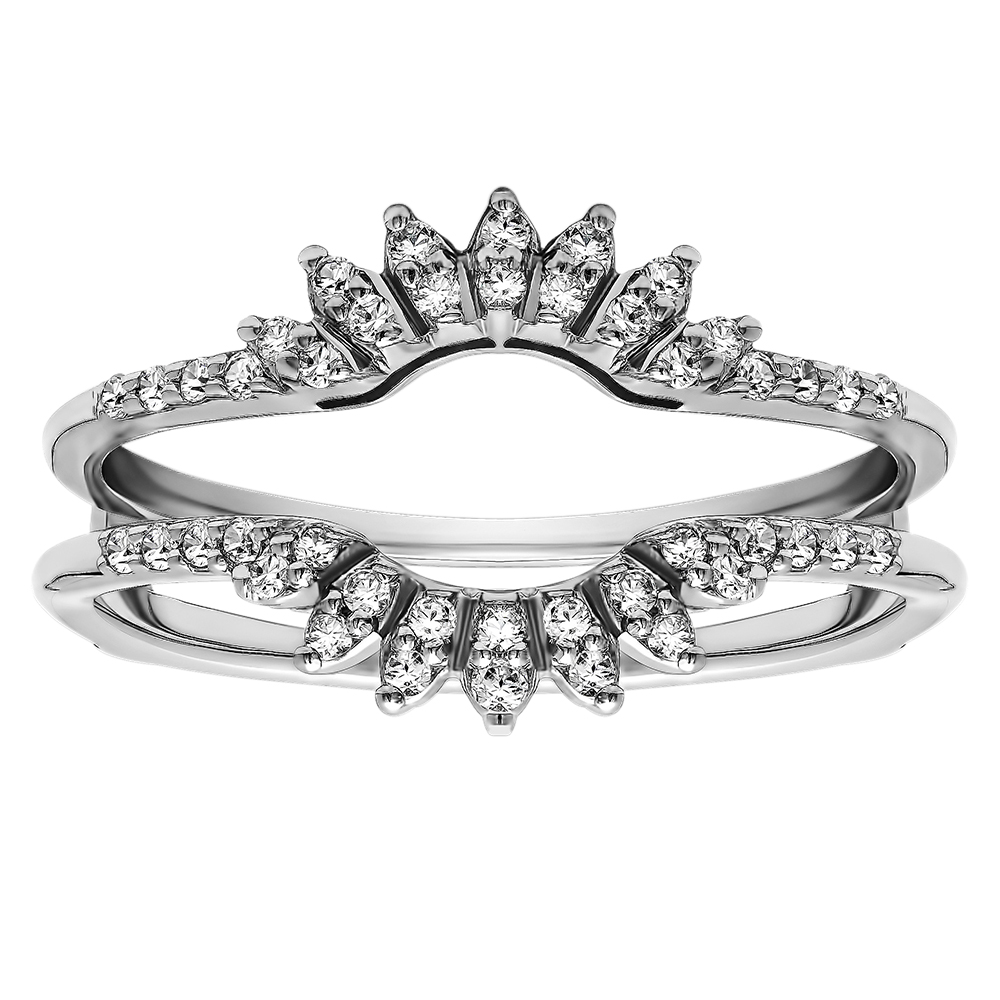 When
buying diamond ring guards
, it is advisable to go for one size larger. Resizing a ring guard is very difficult and a task rarely performed. Buying ring guards a tad larger than your ring size makes room for minor adjustments and ensures a proper fit for both the ring and the center stone. You may or may not want the metal to match that of your engagement ring.
Metal
The usual and most obvious choice is to go for the metal that either matches or complements the metal on your ring.
Size
This is where it gets a little tricky. If you get the size wrong, the ring guard is basically just done for as it's extremely rare for a ring enhancer to be conducive to resizing owing to its bifurcated design. When considering the right size, it's okay to opt for a tad larger than the size of your engagement ring. As ring guards are meant to be worn in combination with other rings, it can accommodate for larger sizes but getting one even slightly smaller than the right size is a big no.
Stone
The shape and size of the center stone(s) plays an important role in choosing the right ring enhancer. The one you choose should be able to accommodate the shape of the stone without undue wear. Visit True Romance today at 619 East Palisade Ave, Englewood Cliffs, NJ, call
1800-232-2728
for more information.
Save
Save